"The children are our future" could never be so relatable to relatively young country like Malawi. With the average population age being 20 years old, these children are ready to do great things. The members of this community feel very strongly that the portrayal of helplessness, in the face of poverty, is not an accurate depiction of their reality. There is a vast amount of potential that lies within the hearts and minds of Malawians. This potential requires hard work and dedication along with resources in order to be made manifest. The hard work and dedication are there, but now we need the resources to make it happen.
I have seen the amazing and inspiring students of Nsondole (son-dol-eh) CDSS grow right in front of my eyes. No matter what happens, these students are driving to make it out of the village and better themselves, their communities and their country. Story Time, the students and the teachers are all convinced that this group of seniors is going to be the first group to send Nsondole CDSS students to university. You can feel the excitement within the halls of the school, with students whispering and talking about what they want to next in their future. Not only that, but the renewed sparkle in their eyes, filled with hope, greatness, but most of all ambition.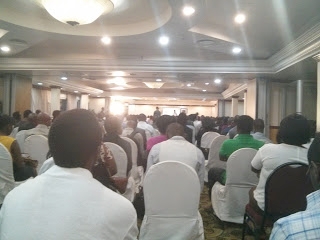 When I attended Pitch Night, a gathering that happens once a month in Blantyre (blan-ta), 2 hours Southwest of the Nsondole village, I was truly awed, and inspired. This is an event where entrepreneurs from all over the country meet and talk about the different start ups that are happening in their community. At the end of every meeting there is a keynote speaker, usually a local entrepreneur, who has beaten the odds was able to rise from poverty by taking advantage of opportunities that were either self-made or found through the help of others. From what I've seen this is an extremely important event for the community because it gives people the drive to be creative, and people are able to learn from others, while being able to join some sort of cause if they're interested. It also shows that no matter what a person looks like or comes from, they are still capable of accomplishing their goals and becoming successful.
Malawi is not just another poor country, that should be forgotten. This country has a future, with students that are striving to make their country better, they are the ones that need all of the time, and energy. By investing in the children, you are investing in Malawi, not only that, but in a future for the community members, and finally the whole world.
"Malawi is not a poor country" is a phrase that I have heard a lot since arriving here in Malawi. What they say is true, because the children are the ones that will bring Malawi to its full potential,the children are Malawi's wealth. What if the keys to unlocking humanity's' future successes are trapped in the minds of those who don't have the resources to unlock them? You never know where the next great idea will come from and an educated world is a safer world for all. Join Story Time in helping to unlock the innovative minds of the Malawian youth.